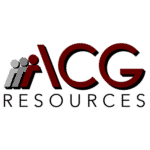 ACG Resources
Job Ref: 13748
MGA/Wholesaler Account Manager/ Associate Underwriter (Insurance)
Location: Marlboro, NJ
This is a chance to join a low turnover, close knit, and diverse multi-line wholesaler in the property and casualty.

JOB SUMMARY:
The ideal candidate will be comfortable working with multiple carriers and retail brokers. Candidate will be resposible for ratings, carrier relations and supporting the broker's book of business. This is a high volume environment. The ideal candidate will have a strong knowledge of insurance along with analytical abilities and good communications skills.
As an Account Manager, you will work closely with our producers to build risk management programs for our Clients. The ability to multi-task in a fast-paced environment is essential.
You will have the ability to grow in your job and enhance your insurance knowledge on an ongoing basis
QUALIFICATIONS:
A) Property & Casualty Brokers licenses
B) Experience: Minimum of 3 -5 years of P&C commercial experience
C) Prior experience Rating
ESSENTIAL FUNCTIONS:
Check policy coverage and rating for accuracy and relevance on all new business, endorsements, audits and renewals on assigned book of business
Respond to telephone, fax, mail and e-mail requests and questions from retail brokers and underwriters. Request and/or process, plus suspense endorsements.
Send out loss control reports and bureau criticisms and suspense for follow-up.
Assist retail brokers and customers with submission and resolution of audit disputes on assigned book of business.
Maintain account folders and computer files in accordance with established procedures.
Follow-up with retail brokers on status of late payments, collections, notices of cancellation and rescission.
Prepare and update exposures and coverage checklist
Identify information regarding account renewal and rounding opportunities
Assist in gathering Client information for renewal applications
Develop, with Producer/AE, account marketing strategy
Collect underwriting information and create submissions
Negotiate coverage, premium, terms and conditions
Manage policy changes
Provide timely Client service, including policy and coverage questions
Quality control of our policy check-in process; ensure accurate and timely delivery of policies to Client
Adhere to Company Policy on billing and collection of policy premiums
Apply with Linkedin
Apply with Indeed