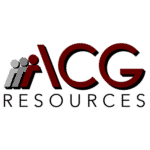 ACG Resources
Job Ref: 13743
JOB TITLE: AUDIT MANAGER,
Seeking an experienced Audit Manager with Public Accounting experience working with multiple smaller engagements. This role is joining a great employee oriented organization with low turnover. Candidate must have CPA and be ok with in-office or hybrid work schedule. Non-profit/NFP experience is strongly preferred.
EMERGING ENTITIES DIVISION
Emerging Entities refer to startups and organizations in the early stages of growth that share operational challenges and limited resources. These include nonprofits, as well as commercial organizations. Too often we see organizations struggle with attracting and retaining talent, managing cash flow, setting up/implementing adequate accounting and HR controls and effectively setting up and utilizing technology. Services provided include audit reviews and compilation, emerging business tax strategies, performance improvement/cost reduction, single audits, and risk consulting.
POSITION SUMMARY
This critical position focuses on the completion of all audit engagements within the portfolio in accordance with relevant accounting and auditing standards. The position maintains the budget for all projects assigned, which include several clients within different stages of process. The Manager exercises direct supervision of staff and Senior Resources, promoting the most efficient operation of the firm by assisting in recruiting, and acting as an instructor in professional development programs. This position includes strong client interaction. Managers must have a complete knowledge of the firm's philosophy and be conversant with its reports, its letters relating to matters of policy and its opinions on financial matters. Managers must make broad decisions in the course of their work and must be knowledgeable of the general economic and political trends of possible tax or other legislation that could affect the business climate.
ESSENTIAL FUNCTIONS:
Evaluates internal controls and work programs prepared by the staff and senior.

Follows the progress of the work during an engagement in relation to budgeted time and scheduled dates of completion in conjunction with the EES Process Manager.

Anticipates the problem areas and questions that might arise during assigned steps of the EES audit process.

Knows the client's impression of the conduct of the engagement and manages the client's expectations during assigned steps of the EES audit process.

Follows deliverables through processing, answering any questions that arise, submits the reports to the Partner for final approval and signature.

Clearance of all referencing, concurring, managing partner, client and other comments on deliverables.

Detailed review of audit procedures and documentation in the binder for assigned steps of the EES audit process.

Communication with client during assigned steps of the EES audit process and generation of materials necessary for all meetings.

Prepares staff and senior performance evaluations and discuss them with staff and seniors as well as assists in the overall development of EES staff.

Promotes the most efficient operations of the firm by managing professional personnel. Should work to develop a responsible and trained staff by acting as an instructor in professional development programs.

Overall responsibility for technical accuracy of financial statements (GAAP) and binder and workpaper documentation, as well as ensuring the audit has been completed in accordance with GAAS.

Keeps the Partner informed of all important developments in the work, analyzes the major problems that occur and recommends solutions.

Should make associations to develop new business for the firm and to maintain its professional image in the community. Doing so may include taking an active role in professional, civic, or charitable organizations, delivering talks, writing articles, etc.
REQUIRED EXPERIENCE:
Active CPA status required.

At least (5) years' experience in public accounting, demonstrating a progression in complexity, scope and number of engagements managed, with at least (3) of those years successfully auditing non-profits.

At least (3) years' proven experience as the subject matter expert developing audit staff.

Experience evaluating internal controls.

Recent successful responsibility for ensuring the technical accuracy of financial statements and binder work paper documentation.

Thorough knowledge of GAAP and GAAS.

The ability to work under pressure, including the ability to communicate with a high degree of confidence.

Ability to work in a multi-cultural business environment.

Performs such other duties as may be assigned.

Proficiency in use of computers, computer accounting software, and tax software programs.

Knowledge of Quick Books a plus.
REQUIRED LICENSES:
A current and valid certified public accountant's license is required.

Must be a member in good standing with the Maryland Association of Certified Public Accountants (MACPA).

Minimum of 40 hours of continuing professional education is required each year.
Apply with Linkedin
Apply with Indeed