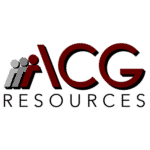 ACG Resources
Job Ref: 13742
Perfect opportunity for someone who is in the intersection of Accounting and Law. This role is seeking a Tax Manager Candidate with in-depth knowledge of IRS regulations.
This role is not working with a Public Accounting firm, but rather a solutions provider for individuals. Our client offers a unique product that helps individuals finance their dreams of being an entrepreneur.
Candidate should have extensive knowledge of Corporate Tax Law and IRS regulations surrounding corporations and entities. The incumbent should possess strong communication skills to lead and assist team members and clients with IRS regulation compliance issues. The Tax Manager will consult on and assist in the correction of issues related to qualified defined contribution plans.
The Tax Manager will also serve as a resource to positively impact development of employees and plan administration practices to meet client needs and ensure operational compliance with complex IRS requirements. This is accomplished by providing guidance, quality control work review, and occasional hands-on teaching and direction.
To be successful in this role, you should possess extensive experience in advising organizations regarding IRS regulations.
Responsibilities include but are not limited to:
Understanding of and ability to communicate IRS regulations and requirements;

Proactive educational, consultative and follow up contact with internal and external clients;

Lead and resolve IRS plan audits and DOL plan investigations.
QUALIFICATIONS
Must have bachelor's degree or equivalent experience;

CPA, ATA, or EA credentials preferred;

5 to 7 years of retirement plan administration, consulting and compliance experience;

Advanced knowledge of defined contribution and defined benefit retirement plans;
#acgresourcesjobs
Apply with Linkedin
Apply with Indeed