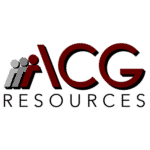 ACG Resources
Job Ref: 13734
POSITION SUMMARY
This position's primary responsibility is to the Client Services Department. This department includes the enrolling of our members in multiple platforms for claims, invoicing, and COBRA. You will need to be able to interpret paper, online enrollment, and EDI log forms of enrollment.
The Client Services Administrator will be responsible for the invoicing of our offered services. Must be able to reconcile invoices and figure adjustments. Will also assist our clients with customer support of our outside vendor programs as well as supply stock reports.
The Client Service Representative works closely with the Benefit Specialist to ensure that our clients are pleased with the services performed by EBS and business partners. The Client Service Representative is responsible for building relationships with internal and external customers. The Client Service Representative will communicate with plan administrators at the client level, members, and brokers to assist in Billing, COBRA & Enrollment functions.
DUTIES & RESPONSIBILITIES:
Display a thorough understanding of all aspects associated with a client's benefit plan(s) to include, but not limited to:

Plan Language

Understanding of HIPAA rules – must protect the security of medical records to ensure that confidentiality is maintained

Understanding of Benefits Administration and 125 Cafeteria Rules

Understanding of COBRA eligible events

Online Enrollment/Support Coordinator-As well as the above-mentioned duties other responsibilities are the plan build of the online enrollment system, assist employers and employees with training and set up on our portals. Create project timeline to meet deadlines. Analyze and troubleshoot when things don't work as expected and work to a resolution. Provide regular follow up to client.

COBRA/Retiree Coordinator-As well as the above-mentioned duties other responsibilities include managing the renewals and new group paperwork to our COBRA vendor, working with employers and employees with the more difficult COBRA questions, processing retiree paperwork and payments and full-time student administration for our Self-Funded lines.
QUALIFICATIONS
High school diploma or equivalent. Associates degree in Accounting is preferred

Previous experience in TPA industry, healthcare industry and specifically billing/coding position is preferred but not required

Personable and highly motivated to grow personal success

Superior written and verbal communication and presentation skills

Excellent organization and follow-up skills

Consultative, positive and resourceful approach to dealing with prospect, clients and associates

Ability to work with senior level management and have a top level executive presence

Possess strong administrative and computing skills, including Microsoft Office (Word, Excel and Outlook)

Able to work independently and enjoy a high degree of interaction with team members

Ability to contribute to a collaborative environment by consistently demonstrating teamwork, high motivation, positive behavior and effort to achieve goals and objectives

Maintain a sense of urgency and ability to work with and meet deadlines

Demonstrate effective written and verbal communication, including the ability actively listen, and problem solve with minimal assistance

Demonstrates excellent time management and prioritization skills

The ability to multitask, prioritize, work independently, and use discretion surrounding sensitive information
#acgresourcesjobs #cb
Apply with Linkedin
Apply with Indeed