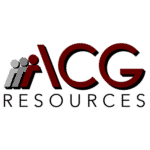 ACG Resources
Job Ref: 13724
This position requires paying close attention to detail and excellent customer service skills. This position builds the closest relationship with our clients and sets the tone for how clients feel about the Strovis Payroll team and service. While this is an entry level position, the responsibility is as important as any other position at Strovis Payroll & HR. It is important to understand the importance of using technology to complete payroll and HR functions and be able to explain those functions to our clients.
Essential Duties and Responsibilities
Processes payroll using the Kronos platform for multiple clients on a daily basis

Updating CRM on a continual basis to document all activity.

Keep updated on system changes and industry trends to ensure proper processing for clients.

Follows internal policies and procedures for reporting payroll information and maintaining related records; maintains and updates a payroll policy manual which includes all payroll policies and procedures and related information.

Responsible for trouble shooting payroll issues which entails making the decision to place a call, follow up on the course of action, and maintain accurate logs and file of actions taken.

Works closely with the Payroll Director to ensure accuracy of all reporting.

Reviews accuracy of all payroll related withholdings including benefits, child support, etc.

Reviews and approves manual calculations for special payroll or benefit requirements; coordinates and approves supplemental payrolls.

Answers questions and provides information to employees (external) regarding payroll procedures.

Attends training seminars relating to payroll processing and payroll system.

Communicates with clients to rectify questions or concerns relating to payroll.

Enters new employees and employee information into the payroll system in a timely manner to ensure other departments can function properly

Train worksite employees on how to access the mobile app or desktop version for check stubs, etc.

Process eVerify checks within 3 days of the employee's hire date and communicates with Operations Director to ensure that any necessary follow up is handles.

Performs other related duties as required.
Qualifications
Associate's degree or equivalent from a two-year college or technical school; or two years' experience; or equivalent combination of education and experience.

Ability to read, analyze, and interpret general business periodicals, professional journals technical procedures, or governmental regulations. Ability to write reports, business correspondence, and procedure manuals. Ability to effectively present information and respond to questions from groups of managers, clients, customers and the general public.

Ability to solve practical problems and deal with a variety of concrete variables in situations where only limited standardization exists. Ability to interpret a variety of instructions furnished in written, oral, diagram or schedule form.

Proficiency with Microsoft Office Suite including Word, Excel and Power Point.

Bi-lingual (Spanish) is helpful. Comfortable speaking in front of large groups and dealing personally with lots of different personality types.

Driver License and dependable vehicle with knowledge to properly use the vehicle. Appropriate state insurance licensing.

Must be proficient with general office equipment including: telephone, computer, fax, printer, copier, blackberry and Outlook Calendar.
This description is not meant to be all-inclusive. To perform this job successfully, an individual must be able to perform each essential duty satisfactorily. The requirements listed within the full job description (which will be provided upon interview) are representative of the knowledge, skill, and/or ability required. Reasonable accommodations may be made to enable individuals with disabilities to perform the essential functions.
#acgresourcesjobs #cb
Apply with Linkedin
Apply with Indeed