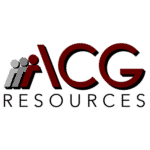 ACG Resources
Job Ref: 13721
Commercial Lending Associate Legal Counsel (Must have Banking)
(Remote start eventually go onsite in Manhattan)
Provide legal advice and counsel for Bank's commercial, lending and special assets officers. Draft and/or review documentation to manage legal risk and ensure compliance with relevant legislation.
RESPONSIBILITIES
1. Provide in-house legal resource for bank's commercial lending and special assets officers.
2. Draft, review, negotiate and revise a variety of complex commercial lending transactions and related documentation, and documentation pertaining to treasury and securities transactions.
3. Liaise with internal departments and affiliates in the development or modification of transactions related to Corporate Banking, Non-U.S. Business and other areas as needed.
4. Ensure conformity with regulations and compliance directives and policies (i.e. Bank Secrecy, Know your Customer, OFAC)) and offer assistance with other Bank Regulatory requirements.
5. Keep abreast of emerging legislation affecting Banking operations, interpret applicability to existing policies and procedures and communicate accordingly.
6. Represent Bank in coordinating decedent matters, certain litigation and legal process matters.
7. Liaise/supervise outside counsel on various matters.
8. Provide general transactional legal counsel, review and/or draft vendor/IT contracts, cash management products, non-disclosure agreements, and operations/treasury support.
9. Perform other duties, as assigned, which fall within scope of responsibility.
QUALIFICATIONS NEEDED
Knowledge: Knowledge of U.S. business and bank regulatory requirements, and lending and banking operations.
Technical Skills: System & Technology Use: Display working knowledge of system; Navigate systems quickly and accurately and able to use job-specific software. Must have Microsoft Office experience
Competencies:
• Must have effective interpersonal and customer relation skills.
• Excellent written and oral communication skills.
• Skill in organizing resources and establishing priorities.
• Skill in examining and re-engineering operations and procedures, formulating policy, and developing and implementing new strategies and procedures.
• Must be flexible and adaptable to any situation.
• Must have the ability to provide top-quality, proactive, efficient and effective legal support in a fast-moving environment. The ability to multi-task and work under deadlines is imperative.
Experience Needed: Three to five years of relevant commercial lending banking experience (client will not consider otherwise)
Education Required: Law degree and admission to practice in the State of New York.
#acgresourcesjobs
Please contact Franca, franca@acgresources.com
Apply with Linkedin
Apply with Indeed