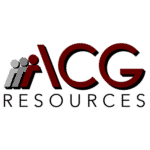 ACG Resources
Job Ref: 13718
VP Relationship Manager, Middle Market Healthcare
(Remote start, eventually onsite in Manhattan)
Strong knowledge of Healthcare finance, referral sources, and direct clients required. This party will be responsible for growing the portfolio of accounts in senior housing and also assisting to expand its products and industry segments.
DAY-TO-DAY RESPONSIBILITIES:
Develop new business and create/execute sales plan to originate transactions and achieve production goals.
Leverage existing contacts and industry expertise to source new relationships and banking opportunities.
Manage and own a portfolio of existing and new accounts and provide a high level of customer service. Act as quarterback and primary contact for said portfolio of accounts.
Ability to cross-sell products and services to develop full banking relationships, including depository relationships.
Source, review and prescreen potential transactions, discuss pros/cons with Team Leader, and prepare prescreen memos and Term Sheets.
Work in conjunction with and guide portfolio managers and credit analysts to prepare and review Credit Application ("CAP") for accuracy, structure, and clarity.
Present Credit Application to Credit Committee, then lead execution effort – documentation and KYC, and any post-closing requirements with the support of portfolio manager and CSA.
Maintain a significant industry presence and heavily engage in new business calling efforts.
Strong Sales and CRM abilities needed.
QUALIFICATIONS NEEDED
Knowledge: Direct experience in Healthcare Finance. Lending experience in the following healthcare segments preferred: Senior Housings (SNF, AL, and IL) physician practices, behavioral health, treatment/recovery centers, acute care, and other segments.
Strong industry contacts and ability to attract and retain quality sponsors, develop customer relationships and cultivate referral sources.
Strong analytical abilities and knowledge of financial metrics related to healthcare (Sponsor and guarantor review, LTV, DSCR, etc.).
Technical Skills: Ability to quickly assess new opportunities and identify potential transaction risks and mitigants. Ability to travel to industry conferences and site visits as needed.
OTHER PERTINENT INFORMATION
Experience Needed: 5+ years Healthcare Finance experience and track record.
Education Required: MBA or MS in Finance a plus.
Languages (other than English): None
#acgresourcesjobs
Please contact Franca, franca@acgresources.com
Apply with Linkedin
Apply with Indeed