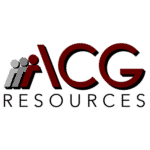 ACG Resources
Job Ref: 13716
an immediate need for an experienced Underwriter in Hallandale Beach Florida. The appropriate candidate will have the ability to report into the physical office space for training and as needed until the staff is back to being in the office full time on a regular basis.
Experience with the below is highly desirable:
Image Right and AMS360
Distinguished Programs
Trivedi
Umbrella Program
Paperless environment
SUMMARY:
The person in this position is responsible for the underwriting, rating, binding and servicing of accounts as assigned to them, in a prompt, courteous and professional manner. This includes providing the necessary support to the overall production and profit objectives of the program.
ESSENTIAL FUNCTIONS:
Maintain up to date on all department and carriers' procedures.

Maintain up to date on all items in Underwriting Guidelines; including underwriting and rating changes.

Refer accounts to carriers when risks are "outside" the underwriting box.

Respond to all brokers inquires in a professional and timely manner.

Review and process all incoming mail for assigned accounts.

Document all correspondence and phone calls in our agency management system.

Underwrite accounts to ensure compliance of our guidelines; and discuss risks "outside the box" internally for possible referral to carrier(s).

Market accounts when necessary, and monitor status of quotes to make sure "need by date" is met.

Quote accounts and present timely proposals to brokers.

Review bind requests and binding documents received from brokers, to assure adherence to the program requirements.

Request policies issuance as requested by broker.

Process legal notice of non-renewal or cancellation (as need); while adhering to all state and company rules.
Maintain positive relationships with appropriate company representatives through proper contacts and effective communication.

Provide assistance to our Tech Support team, Underwriting Assistants or company

Underwriters as necessary, in preparation of policy or endorsement processing. .

Respond to Live Chat system inquiries.

Able and willing to travel (1-2 times per year or as required by management).

Share new company information/changes with department.

Adhere to all ethical and State Insurance Department guidelines and procedures.

Participate in seminars and other training to maintain required licenses and for knowledge and skill development in a timely manner (minimum 45 days prior to expiration).

Report to manager needs for updates to websites, letters and training.

Perform other duties as requested at the discretion of management.
QUALIFICATIONS:
Education: college degree preferred. High school diploma or equivalent is required.

Valid Florida Property & Casualty Producer license.

Knowledge of commercial insurance and products is essential.

Knowledge of computer systems and operations.

Ability to travel.

Good listening/writing skills and overall good communication skills a must.

Good attention to detail a must.

Professional designation is a plus.
Apply with Linkedin
Apply with Indeed