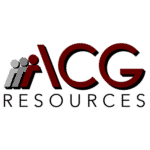 ACG Resources
Job Ref: 13698
Looking for an opportunity to use your fluent bilingual Portuguese/English and financial analysis and or credit related skills and work remotely READ ON
Foreign Bank in NYC seeking a REMOTE Bilingual Portuguese/English Credit Analyst who will deal mostly with large and middle-market corporations (approx. 70%) and small businesses (approx. 30%). Credit products are basically working capital, forfaiting, import finance, pre export and revolving with deal amounts ranging from $1MM to $100MM.
The analyst will work with spreadsheets sent by Head Office Brazil with all the customer financial information. The analyst will gather all quantitative and qualitative information (in Portuguese) to elaborate a customer credit assessment. For public companies, the analyst will be required to also look at annual and quarterly reports to seek relevant information for the assessment. The analyst should preferably have knowledge on ratios and how to calculate, in case such information is not already provided by Head Office.
The ideal candidate would likely have knowledge/experience on credit analysis, financial statements reading, cash flow calculation, market metrics understanding. The prospect needs to be curious and interested in markets dynamics (politics, economy, social movements, weather, etc) since it all impacts how companies will perform and consequently how likely they will pay back. As previously mentioned, understanding Portuguese is important since information is exchanged with Head Office.
#acgresourcesjobs
#remote
Please contact Dan, dan@acgresources.com
For more jobs like this, download our app!
https://apps.apple.com/us/app/acg-jobs/id1497405970?ls=1
https://play.google.com/store/apps/details?id=com.acg.acgjobs&hl=en_US

Apply with Linkedin
Apply with Indeed