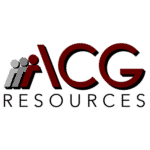 ACG Resources
Job Ref: 13361
WORK FROM HOME – ANYWHERE IN THE USA – RESIDENTIAL MORTGAGE LOAN PROCESSOR
A major Credit Union in the United States is seeking an experienced loan processor – large, fast growing institution.
Work from Home – Excellent base salary, overtime pay, generous fees for loans, and top comprehensive benefit package
Long established, stable and highly respected financial institution – pleasant, professional working environment
JOB SUMMARY:
Perform an initial evaluation of member applications to determine if the application meets required standards of creditworthiness and purpose, and conforms to the requirements of NCUA regulations, Investor guidelines and Credit Union policies.
Collect information including verifications of membership, income documents, and credit reports and, as applicable to the type of loan: property valuations, property searches,flood searches, and evidence of hazard insurance
Verify and/or obtain member application information and enter all information into loan origination system.
Respond to members' questions throughout the process. Explain the loan process to members; including, loan policies, interest rates, loan options, insurances required on credit union loan products, pay offs, etc.
Perform a preliminary review of the loan file to determine if the loan meets underwriting guidelines and make recommendations for denial
Follow-up with members whom have applied for a mortgage to ensure all disclosures are received and signed in a timely manner
Uses analytical ability and judgment to determine the acceptability of the information and documentation. Makes loan decision recommendations to an Underwriter.
Serves as a liaison for underwriters and Mortgage Loan Originators to resolve potential discrepancies.
Submits file to MI companies, as may be required and follows instructions provided to ensure the insurability of the loan.
Assist in the funding of first mortgages loans, as needed
Assists with post-closing functions, as needed
Must have at least two years Mortgage Loan Processing experience at bank, credit union or mortgage company.
Encompass experience a must.
#acgresourcesjobs
Apply with Linkedin
Apply with Indeed